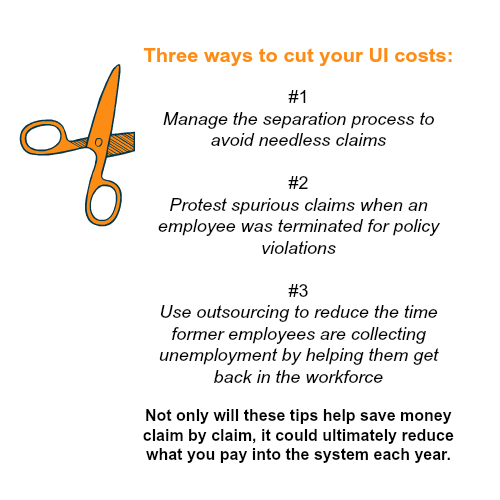 Navigating and managing the complexities and costs of unemployment insurance claims can create headaches for any business. With HR One you have a team of experienced professionals who are here to help.
The worst part of any manager or supervisor's job is having to tell someone they are being fired or terminated from employment.  It is a very uncomfortable task that poses great potential financial exposure for the company.  Therefore, it is very important that terminations be handled carefully.
HR One can help walk employers through the process of terminating an employee- from what paperwork should be completed, how to conduct the actual meeting with the terminated employee, and how employers can protect themselves from claims of wrongful termination. For our clients, there is a packet of separation documents available under "Forms" in the member's only section of this site that includes a separation checklist, employee termination procedures, a sample exit interview questionnaire, and more.
If you want to protest a claim that comes in, or need representation in a hearing regarding an unemployment situation HR One can help. We've represented hundreds of clients in unemployment claims processing, hearings, and appeals. 
If you do need to separate an employee, particularly for a lack of work, one of the best ways to manage your costs is to minimize the amount of time an employee spends collecting unemployment. Even reducing that time by two or three weeks is a potential savings of thousands of dollars. HR One's outplacement program helps with the development of a résumé, practice interviewing skills, and provides tips, advice, and feedback necessary to be successful in today's competitive job market. By offering outplacement services your organization can help ease the pain of a separation, reassure other employees of your organization's professionalism, and even minimize the chances that a separated employee pursues additional claims against the organization with the EEOC or Department of Labor.