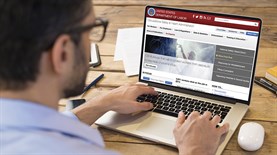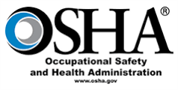 Providing as safe a work environment as possible is one of the most important responsibilities an employer has to their employees. Employers can take steps to prevent workplace injuries and illness by making sure they are mitigating the risk employees face, developing and updating safety policies and procedures, and, clearly communicating those policies and procedures with employees. For some organizations in low-risk environments establishing a safety policy is very simple, while others may face more complex challenges in developing comprehensive policies. The Occupational Safety and Health Administration (OSHA) has long required most employers to document and post information on workplace accidents and illnesses, but certain employers are required to electronically submit injury and illness data that they are already required to record on their onsite OSHA Injury and Illness forms. For those employers subject to the recording requirements, the forms MUST be submitted online by July 1st. Beginning in 2019 the forms with the previous year's data must be submitted by March 2nd.
Who

Forms to Be Submitted

Must be Submitted 
Online By

Employers with 250+ employees

300A

July, 1, 2018

Employers with 20-249 employees in high risk industries

300A

July 1, 2018

Employers with 250+ employees

300A

March 2, 2019

Employers with 20-249 employees in high risk industries

300A

March 2, 2019
Which employers need to submit the injury and illness forms to OSHA?
What forms need to be submitted?
Employers in both groups are required to submit form 300A.
You can find all of the forms here on the OSHA website.
How Will Electronic Submission Work?
OSHA has provided a secure website that offers three options for data submission.  First, users are able to manually enter data into a web form.  Second, users are able to upload a CSV file to process single or multiple establishments at the same time.  Last, users of automated recordkeeping system will have the ability to transmit data electronically via an API (application programming interface).  The Injury Tracking Application (ITA) is accessible from the ITA launch page, where you can provide the Agency your 2017 OSHA Form 300A information.
If you have questions complete and submit the form below.