Did You Know... 
On July 22, 2014, Governor Andrew Cuomo signed a bill that provides unpaid interns with the same workplace protections as paid employees under the New York State Human Rights Law?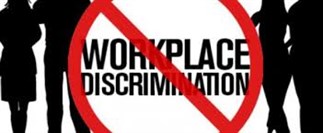 Effective immediately, it is unlawful for employers to discriminate, harass, retaliate, or otherwise engage in unlawful employment practices against unpaid interns and applicants for internships with respect to: hiring, discharge, or terms or conditions of employment based on their age, race, creed, color, national origin, sexual orientation, military status, sex, disability, predisposing genetic characteristics, marital status or domestic violence victim status.

The new law also prohibits sexual harassment, and prohibits employers from retaliating against interns for opposing prohibited practices or for filing a complaint, testifying or assisting in a proceeding brought under the New York State Human Rights Law.

The Act defines the term "intern" as "a person who performs work for an employer for the purpose of training under the following circumstances":
The employer "is not committed to hire the person performing the work" (the intern) at the conclusion of the training period;
The employer and the intern agree that the intern "is not entitled to wages for the work performed"; and
The work performed "(1) provides or supplements training that may enhance the employability of the [intern], (2) provides experience for the benefit of the [intern], (3) does not displace regular employees, and (4) is performed under the close supervision of existing staff."
Employers who hire or anticipate hiring unpaid interns should revise their equal employment opportunity, anti-discrimination, and anti-harassment policies to include the new protections for unpaid interns, and should conduct comprehensive anti-harassment training for managers.

If you need assistance updating your policies or conducting anti-harassment training, contact your HR One Consultant or call HR One's Human Resource Helpline at 1.800.457.8829.